Boy – the official title of the game is quite the mouthful: Tom Clancy's Rainbow Six: Seige is available on the PS4.  However, if you have a PC capable of running it and want to play the game, buy it for the PC.
It's not all that fun on the PS4.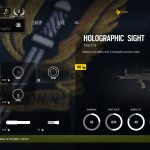 I've watched some of the YouTubers play it and it's a cool game – if you have five people to team up that get along with each other.  The main form of online play is 5-vs-5 Attackers vs Defenders in rotating rounds.  Because of this, communication is key; Defenders in particular need to communicate while preparing the site in order to best arrange their defenses.  Attackers need to communicate during the attack to call out enemy positions.
I personally haven't played much of the game online; nobody on my friends list appears to play it that often.  The one time I did play, only one other person on the team was talking.
Single Player (or "Lone Wolf") Terrorist Hunt is holding my attention though; I figured out how to tell the game which game mode (Classic Terrorist Hunt) I like to play, and it provides me with a random map with 22 terrorists to hunt down.  I think I can do fairly well (perhaps not "fast" but I've managed to clean the maps a few times) on this game mode; any of the others are either defensive based or turn into a defensive game when you approach the goal (disarming a bomb or rescuing a hostage).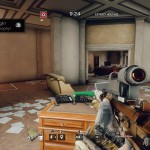 I got the game supposedly on sale, but even then right now I think I paid too much.  If you see it in the bargain bin someday, it might be worth it, but don't get it on the PS4 – the game format doesn't really suit consoles all that much.